What does it take to run the Badwater 135? Ask Blake Benke,
a 30-year-old athlete and ex-Marine from New York City who finished in eight
place during this year's event.
I wrote about Benke this week for the Minneapolis Star
Tribune, covering his Badwater epic -- blisters, sun burn, hallucinations,
fatigue, self-doubt, and all.
Billed as "the world's toughest footrace," the
Badwater Ultramarathon follows roads for 135 miles from Death Valley, through
three mountain ranges, and up and down thousands of feet of elevation to finish
at a trailhead on Mt. Whitney in California at 8,360 feet.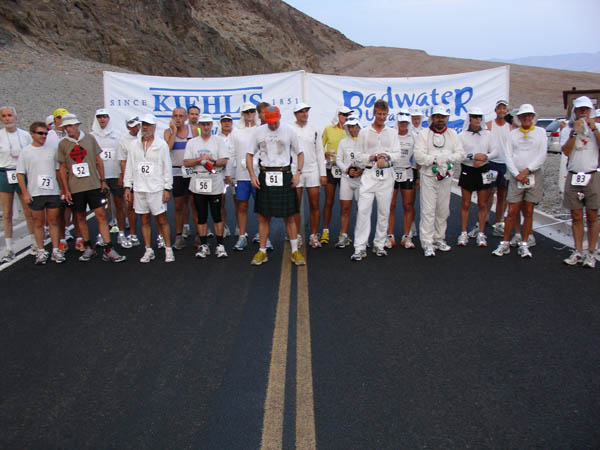 Runners go nonstop, tromping through the day and night past
tall dunes and over mountain passes.
Average finisher times during Badwater hover around 40 hours
of consistent pavement pounding and foot travel.
Benke's Badwater experience began on July 23, at 10 a.m.,
when he started jogging north in a white sun suit with about 85 other runners.
He kept a fast pace for the first 17 miles, pounding out consecutive 8.5-minute
miles to keep him near the front of the pack.
But by mile 45, Benke had hit his low point. About one-third
of the way through the course, stomach problems started to overwhelm.
"I puked in the sand," he said.
See my full story on Benke's Badwater epic here: http://www.startribune.com/outdoors/story/1338583.html