22 posts since
Jan 4, 2013
Currently Being Moderated
Jan 10, 2013 9:14 AM
http://www.eteamz.com/b2bbaseballandsoftballacademy/
B2B Baseball and Softball Academy 
We are the premier baseball and softball facility on the eastcoast. Our Manheim facility is equipped with 9 batting cages, one beinga PX2 Pro Batter System, a 2500 square foot instructional area, a second 2000 square foot instructional area, 6 pitching lanes, an indoor major league infield, pro shop, lounge for parents, and a birthday suite. It has over 42,000 square feet devoted to baseball & softballtraining. We have also teamed up with Power Train Sports to offer the best physical training in the region! Power Train works with a lot of professional athletes. Now your player can take it to the next level.
Our Palmyra facility is located at In-the-Net in Palmyra, and is a 16,000 square foot academy. It has 6 batting cages, 2 instructional areas for tee work, 4 pitching lanes, and an indoor 60ft field to use for practices. We will also have Power Train Sports in our facility, a great addition for players wanting that extra edge. Grand Opening for the facility will be Saturday, Oct 15th, 2011.
Our Academy is a baseball and softball "think-tank". We provide practices, clinics, camps, and instruction using cutting-edge drills andanalysis. If you are looking for a place that takes your player to the next level, welcome.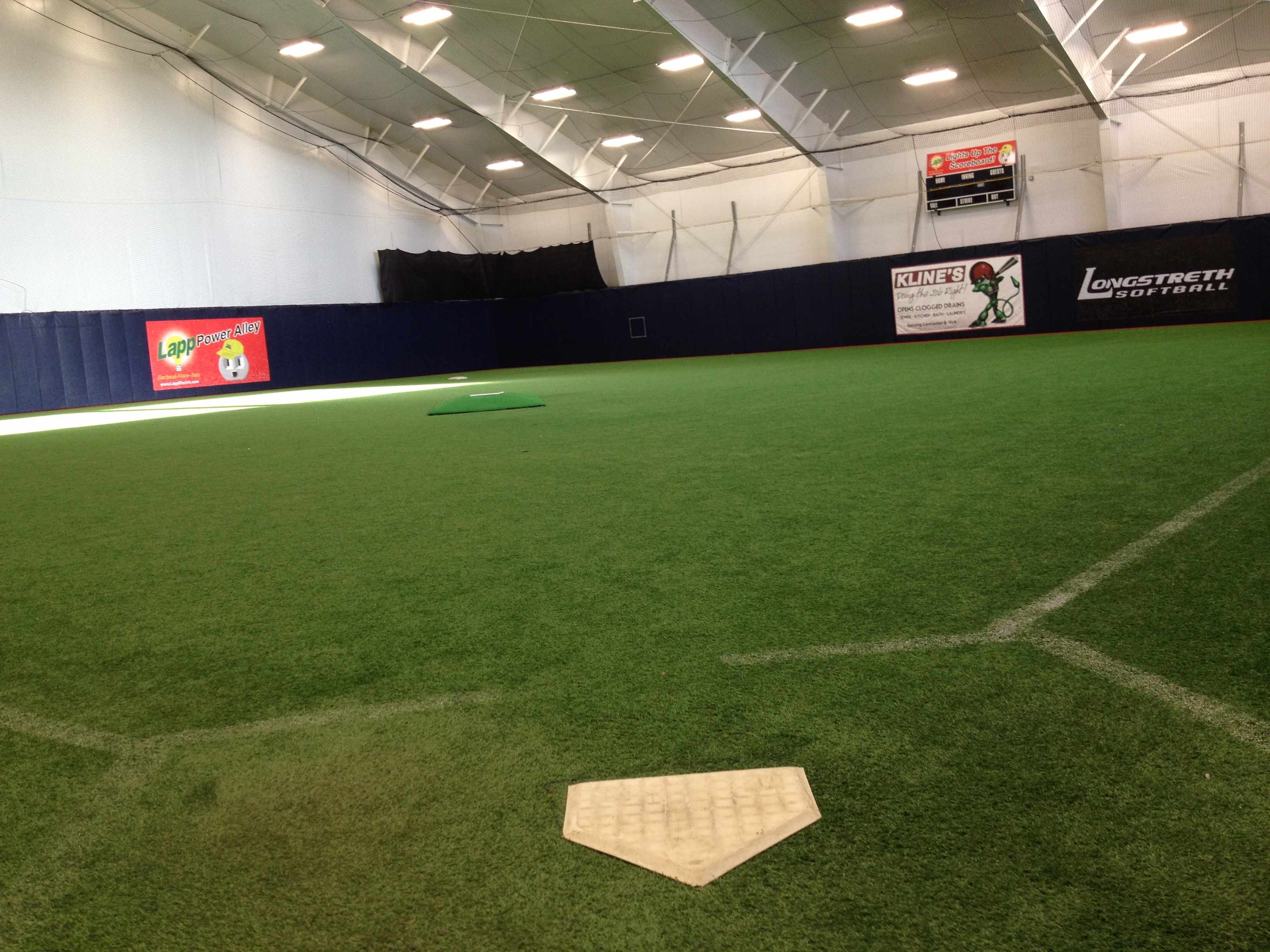 We Are All About Instruction
For anyone that hasn't experienced the B2B approach, get ready for some instruction.
From the beginning, we have been a leader in the country for baseballinstruction.  Our founder, Marc Shoenfelt, travels the country every year speaking about the fundamentals and getting players better.
His methods and approach has been called the best in the nation by many.
What makes the B2B approach so different?  Marc taught for 12 years in the elementary classroom and has his Masters Degree in Education.  There aren't that many instructors out there with that kind of teaching background.  Combine that with a vast baseball background, and you have acomplete instructor who knows how to reach your player.  It is not about how much you know, but how much your player learns.
Marc has written a book with a DVD companion, writes internationally in two publications, and has appeared on numerous talk shows as an expert on baseball instruction.  From FOX Sports Radio to Comcast Sportsnet with Michael Barkann, Marc has stressed the importance of safety and fundamentals in baseball.
With that kind of background, the Academy has an instructive approachin every aspect.  Don't be suprised if Marc walks around and gives hitter free tips, and don't be afraid to pull him aside and take a look at your player.
The private instructors doing lessons in the facility are contractorshired by B2B Baseball & Softball Academy and in no way reflect the theories and philosophies of B2B.  In order to to receive B2B instruction, schedule Marc for a lesson or see him for consultation.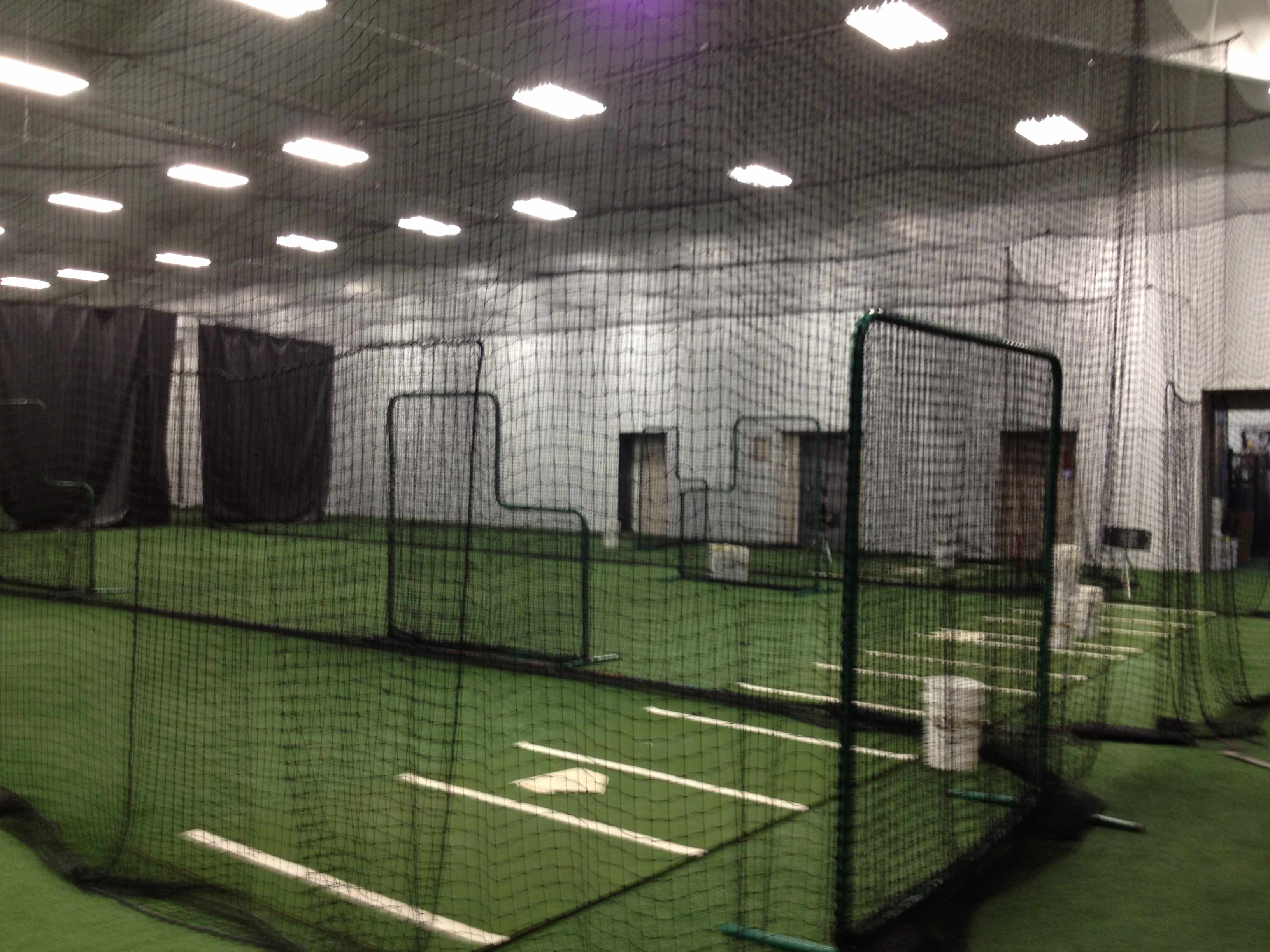 Nicki Starry Softball Instructor
Nicki Starry 
As a collegiate coach at York College of Pennsylvania in her first year at the helm of the program,the Spartans had a school-record eight players earn All-CACaccolades including Rookie-of-the-Year Hannah Hugel. York also hada trio of players earn NFCA All-Atlantic Region honors. In year two, seven Spartans earned All-CAC accolades including senior KarenCarr and freshman Emma Erbig earning first-team accolades
Starry brought a wealth of experience to theSpartan program as she was an accomplished Division I player at theUniversity of Wisconsin-Madison and, prior to coming to YCP, had been guiding a number of successful youth programs in San Diego,California.
A catcher in college, Starry has an in-depthunderstanding of all aspects of collegiate softball. She earnedNFCA All-Mideast Region accolades in 2001 as two of her Badgerteams earned trips to the Division I NCAA Tournament. Two of herWisconsin teams attained top 25 rankings as they compiled 98 winsover the course of Starry's three-year Badger career. She earner her degree in Human Ecology with focuses in Child Development and Family Consumer Communications.
Starry has served as the President and former head coach of SanDiego's Academy Travel Softball Club. The position allowedher extensive coaching experience as well as a high level ofadministrative responsibilities with the program. As coach, Starryled a number of teams to top five finishes at ASA nationaltournaments in addition to impressive regional tournamentfinishes.
Starry also has guided two other successful club programs in theSan Diego Rowdies Travel Club and the San Diego Breakers TravelClub. She has also coached in a pair of successful high schoolprograms at Rancho Bernardo HS (San Diego, CA) and Sun Praire HS(Sun Prairie, WI).
Starry Coached three seasons at the college level and decided she wanted to be more involved with the growth of softball at all stages of the game and in turn teamed up with B2B. Starry is an extremly energetic instructor with a great knowledge of the game. 
Saturday Jan 12th

First Annual Indoor College Showcase in Central PA
Now college coaches can take advantage of their down time, by seeing over 100 top flight softball players in Central PA.  In one day, we willrun these players through their paces.  See all the best pitchers and catchers in one setting.  Review the best that Central PA has in fielding and the hitting skills...and leave with player information for you to review.
WHEN: JANUARY 12TH 2013
WHERE: B2B BASEBALL & SOFTBALL ACADEMY
TIMES: 9AM TO 11AM AND THEN 12PM TO 3PM
•    9AM TO 11AM – PITCHERS & CATCHERS
•    LUNCH 11AM TO 12PM – lunch provided for all coaches!
•    12PM TO 1PM – FIELDING
•    1PM TO 3PM – HITTING
Players interested can visit http://pashootingstars.org/college/indoor-college-showcase for more information or to sign up!
Check us out on ETEAMZ: http://www.eteamz.com/b2bbaseballandsoftballacademy/index.cfm?subsite=6147657
Tags:

none

(add) training, travel, softball, college, pitching, fastpitch, hitting, pennsylvania, outfield, 10u, travel_softball, showcase_camps, recruiting_education, athletic_recruiting, pitchers, shortstop, catcher, showcase, tournament_showcase, softball;, softball-instruction, college_exposure, softball_instructor, private_lessons, 12u_softball, baseball_academy